LITERS PLUS

fuel management system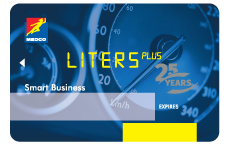 Liters Plus Smart Business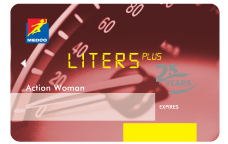 Liters Plus Action Woman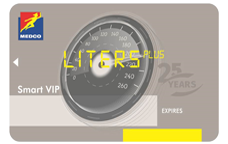 Liters Plus Smart VIP
CONTROL & MONITORING
Automated Fueling: Quantities filled at the pump are automatically read and recorded for full accuracy & transparency
In January 1993, MEDCO introduced the Liters Plus fuel management system, a first in Lebanon, to fulfill the needs of businesses.
Today, the Liters Plus 5th generation Propeller integrates cutting edge devices and control mechanisms, to provide a complete solution that automates the fueling process and streamlines operations for commercial fleets and fueling stations.
NFC/RFID technologies for authorizing fuel transactions
Real-Time insight into transaction data and statistics
Online access through www.medco.com.lb/e-services
PERSONALIZATION & CONVENIENCE
Access the largest stations network
Choose your authorized fuel types & services
Set a limit to each product & service
Add a personal pin code for better security
Set cards maximum tank capacity
Control refueling days and hours
Restrict card usage to a specific region or station
Receive instant transaction notifications
SAVINGS
Propell, a formula of UNL 95 & 98 Octane that saves on consumption, cleans the engine and protects the environment
Comprehensive reports to help you cut costs
Loyalty Programs & Events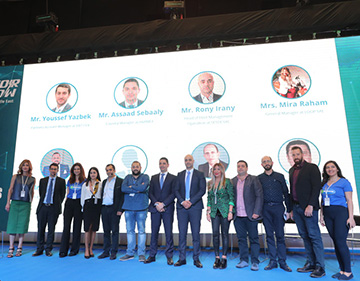 Liters Plus

by MEDCO

Liters Plus by MEDCO hosted SmartFleet, the first fleet management conference in Lebanon, at the MEDCO e-motorshow on the 12th of April. The conference kicked off with a panel of experts from different industries, sharing their experience, knowledge, and future trends and technology in fleet management, moderated by Mr. Ralph Khairallah, Cofounder and CEO of Carpolo.
HOTLINE SERVICE 24/7
For Liters Plus: 03-784 125, For HOD delivery orders: 03-594 659
VIP SERVICE
Reserved to Liters Plus members in stations.
XPRESS
For 24-hour card replacement or issuance.
FILL YOUR INFO TO
BECOME A MEMBER